for the use of our glassware
Our tumblers are tested to resist up to 3000 industrial dishwasher cycles: brilliance and transparency are guaranteed for 10 years, with correct maintenance.

Our glass resists a thermal shock of 70° C. Therefore, avoid using ice in tumblers immediately after removing from the dishwasher, wait a five minutes for them to cool. Alternatively, use with hot beverages presents no risks.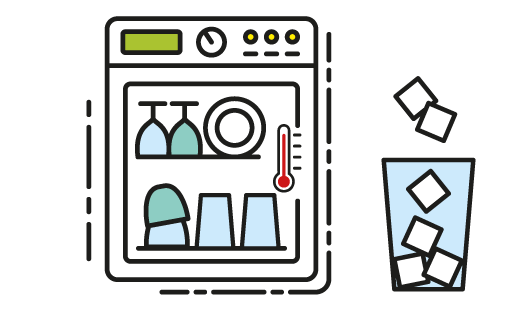 All VIDIVI tumblers marked '2.4.6' are stackable and guaranteed for this function. Please do not stack tumblers that are not expressly marked 2.4.6, to avoid breakage.
To avoid chipping, do not pick up tumblers with your fingers inside the rim.
Glass is resistant but it breaks! Please remember to buy 20/25% more than you need, to be sure not to run out.